The TSOC_PSoC4L is a PSoC4 (Programmable System on Chip) based board with integrated USB and Li-Po battery power and charging functions, in an Embedded Module format for the new thingSoC, Internet of Things open standard.
TSOC_PSoC4L - PSoC4 (Large) Embedded Module :
The TSOC_PSoC4L is a low cost, embeddable module featuring a PSoC4 "Large" device :
32-bit MCU Subsystem (48MHZ ARM Cortex-M0)
USB Full-Speed Controller - 16 Endpoints
Li-Po battery connector and integrated USB charger
Programmable Analog Blocks (4 blocks)
Programmable Digital Blocks (8 blocks)
3.3 Volt or 5.0 Volt Operation
Serial Communication (3 Ports)
Counter/Timers/PWMs (8 Ports)
Battery Charge Status LED
USER LED
USER Pushbutton
Optional 32Khz Oscillator for Real-Time Clock
Optional High Precision Oscillator
Optional FM24W256-G NVSRAM (32K Bytes Nonvolatile SRAM)
Optional CAN (controller area network) Controller
New for December 2016!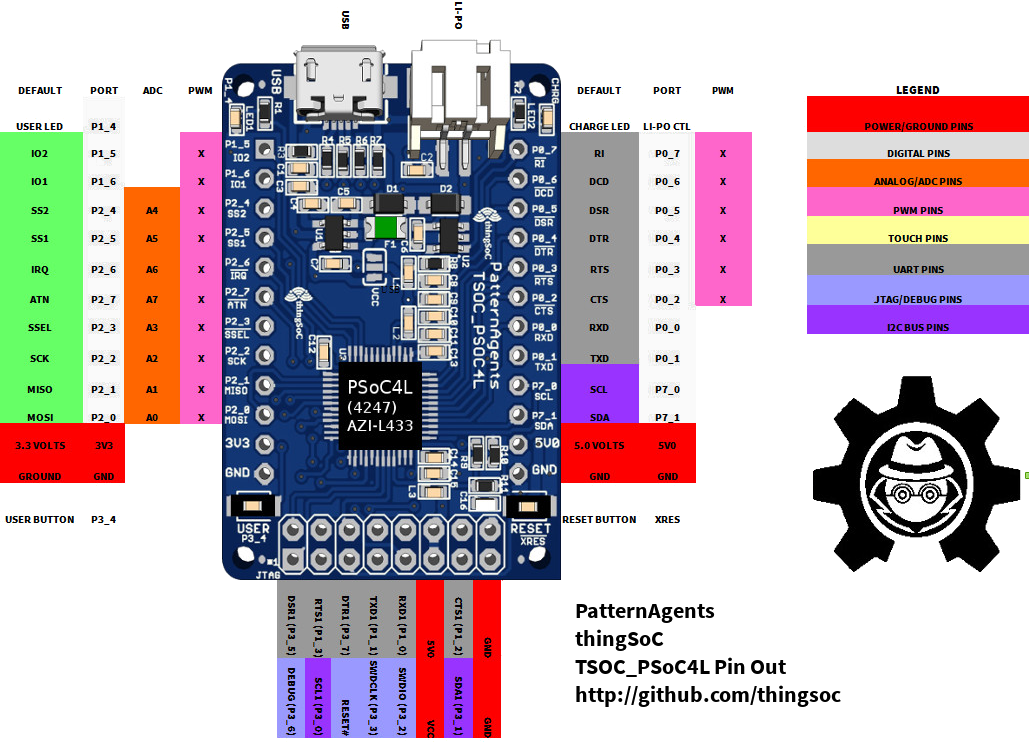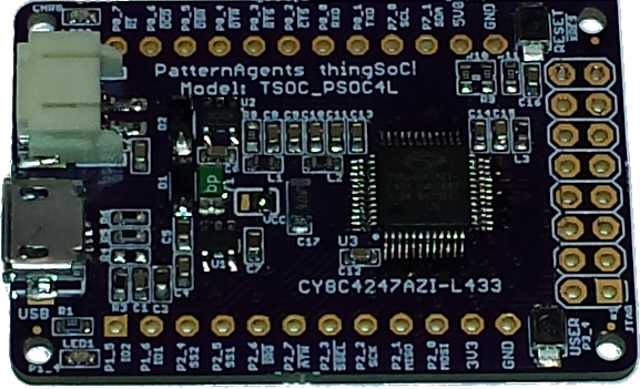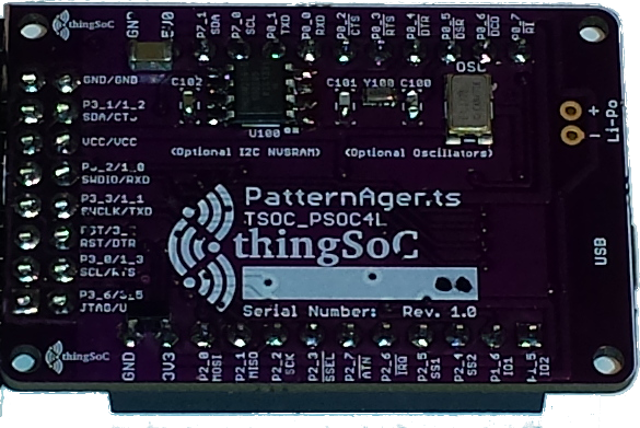 Example Applications :
The TSOC_PSoC4L supports both thingSoC and Mikrobus, so there are literally hundreds of use cases to cover!